About
At Alltrades Trailers we design and build custom made plant and equipment trailers according to your specifications and needs. Your trailer is built by highly experienced staff and we use the best quality materials so we can offer a 12 months Manufacturer's Warranty.
Alltrades Trailers is known for its strong commitment towards customer satisfaction, reasonable prices, and providing quality trailers throughout Australia.
We're widely recognised as one of Queensland's specialist trailer manufacturers, servicing Brisbane and beyond.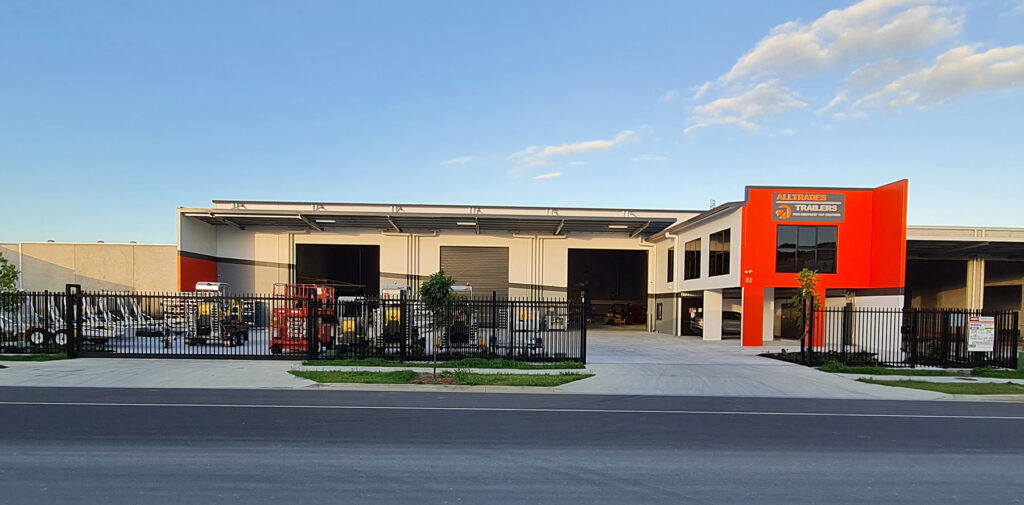 ---
Company Profile
Alltrades Trailers was started after a Plant Trailer purchase that didn't meet our requirements from this we have designed and manufactured Plant Trailers to suit the requirements of many Earth moving Equipment Suppliers and Contractors.
Alltrades Trailers is a leading Trailer design and manufacture company based at Yatala Queensland with a large customer base who depend on us for great sales and service. Our experience, skills and knowledge speaks volumes about our commitment to guarantee quality finished products.​
We don't believe in cutting corners.
Your new trailer is built with only the best materials which we handpick from our Australian suppliers, ensuring lasting quality. We don't only build to satisfy the Australian Design Rules, but to withstand the harsh Australian climate.
We also act for manufacturers, such as Digga and their Digga Ezi-Loada Ramps. Our sister site here provides quality excavators for hire.
We'd be delighted to assist you – please contact the friendly team and we'll get you sorted:
Phone: 1300 611 301
Mobile: 0434 615 495
Email: [email protected]