Published 20th December 2021
The year is coming to a close, and the team at Alltrades have some brief important updates to share. Due to relocating our premises over the Christmas break, ALL trailers must be collected within 48 hours of being notified that it is ready for collection. Otherwise we will unfortunately not have room to store them securely.
The final date for all trailer collection MUST be Tuesday 21st December 2021 by 3:00pm as the building is being vacated.
The image below shows our currently full warehouse, which is why we are relocating to a larger shed. We thank you for your understanding and cooperation in this exciting, busy time for Alltrades Trailers.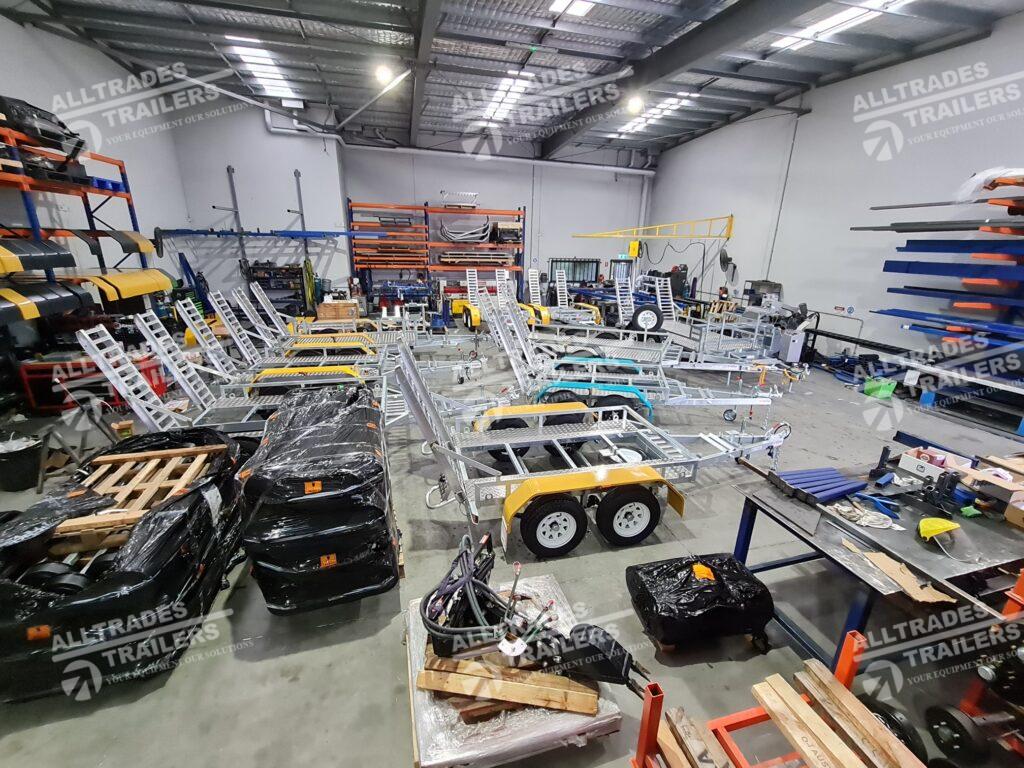 Christmas Trading Hours
We will be closed for the holidays between Tuesday 21st December 2021 and Monday 10th January 2022.
Details of our new location will be sent out & posted on here in due course. This is an extremely busy time for us; between getting orders complete & the move, so if you have any enquiries please email [email protected]
Recent Custom Trailers
See one of our recent custom trailers below: a ALL-TOW2900E with Creeper Support Bracket, Spare Wheel & Spare Wheel Mount for a happy client: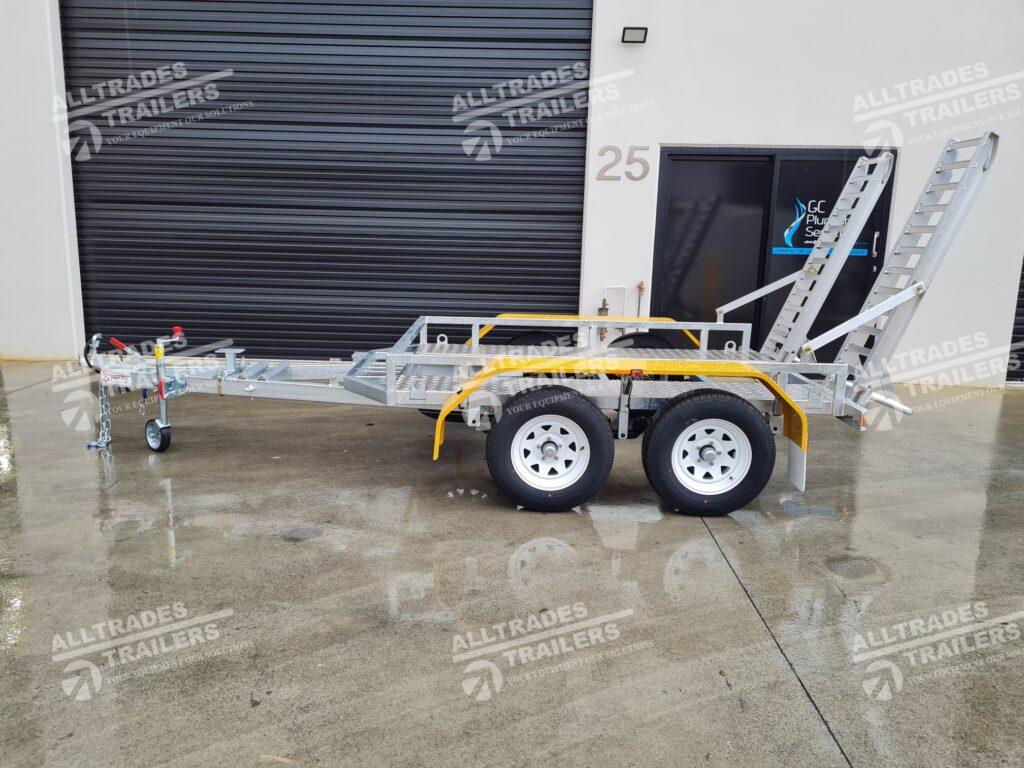 Plus, check out the impressive ALL-TOW 4500C Custom Trailer below, featuring a deck size of 5.5m x 2.1m, heavy duty jockey leg, ATM 4500kg, 6t axles, 12″ Electric Drum Brake and Brakeaway Kit.
That's all from us this Christmas! We sincerely wish our loyal clients a fantastic Christmas break and a great New Year. We can't wait to see you back in our brand new warehouse from January 10th. If you need a hand, please feel free to use the Contact Form below.