Published 15th December 2021
Alltrades Trailers is a well-established company in the industry of manufacturing and trading custom made plant trailers. We design your trailer according to specific needs and offer a 12 month warranty on our product lineup. Our highly experienced staff members use quality materials that ensure lasting durability.
Our commitment towards satisfaction has been recognized by our many clients, making us one of Queensland's specialist traders. Take a glimpse below at some of the recent trailer jobs we've completed for happy clients over the past few weeks:
Firstly, view our newest ALL-TOW 2900E below, about to be transported to its new home: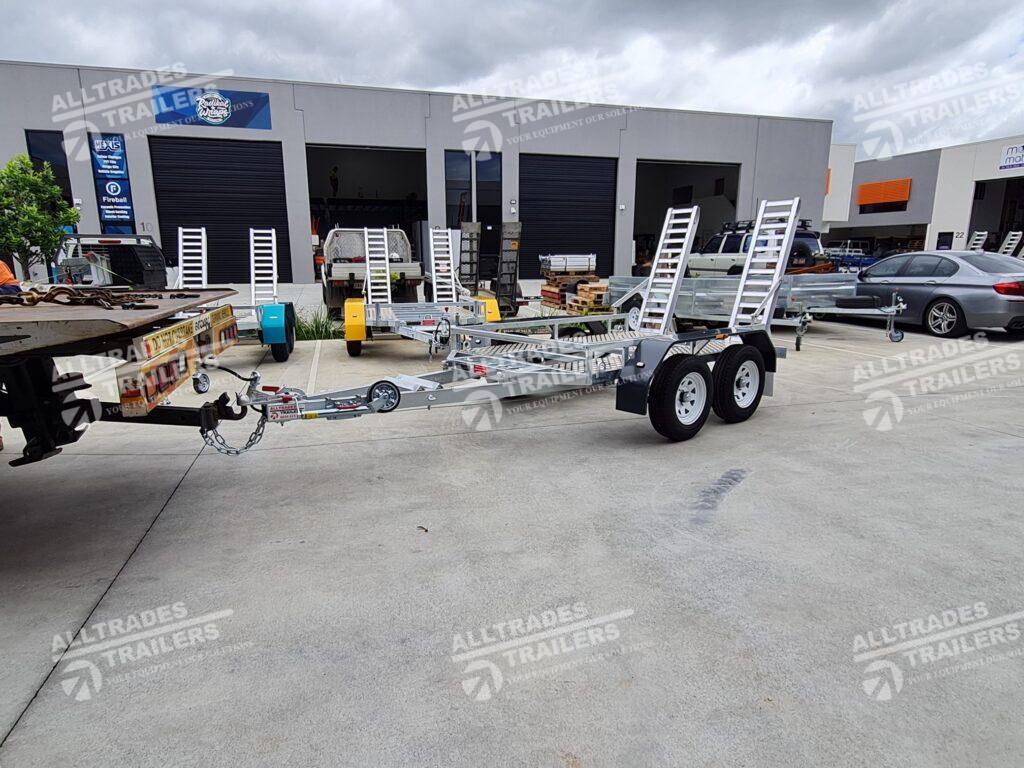 Next up, view below the ALL-TOW 2800E with Auger Drive Holder, Auger Drill Mount & Elecbrakes Kit we assembled for a satisfied customer. View our full range of trailers here.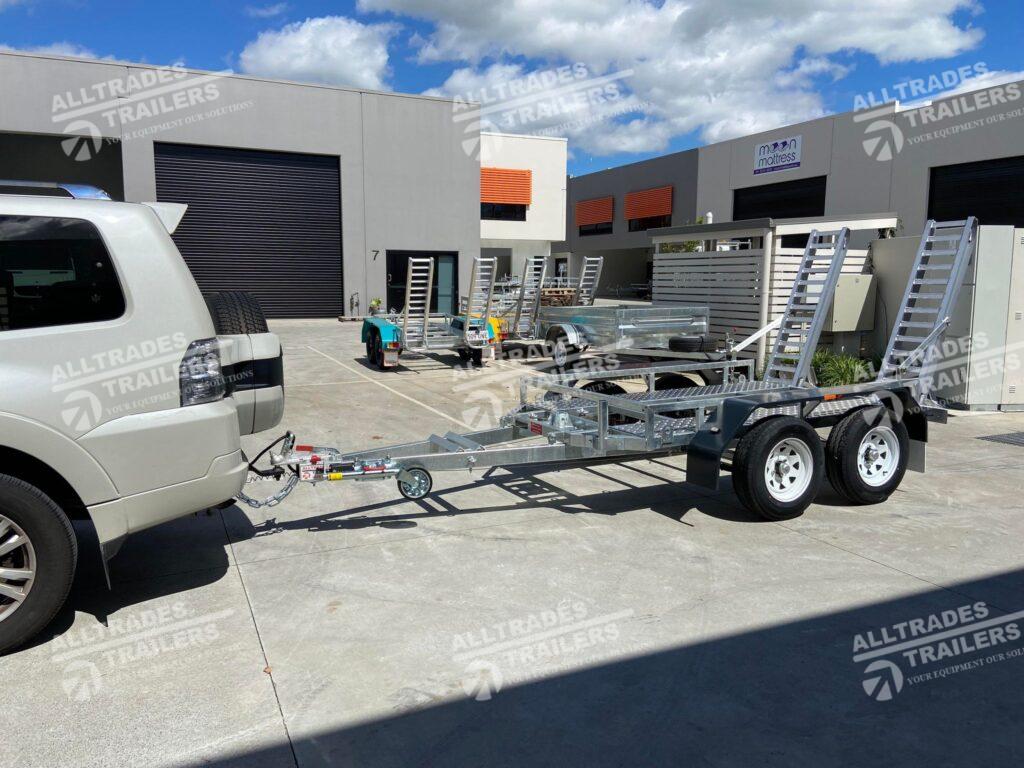 Another recently completed job is this ALL-TOW 3500C with Spreader Bar Rack, Trencher Rack, Fork Rack, Auger Drive Carrier & 2 x Auger Drill Mounts.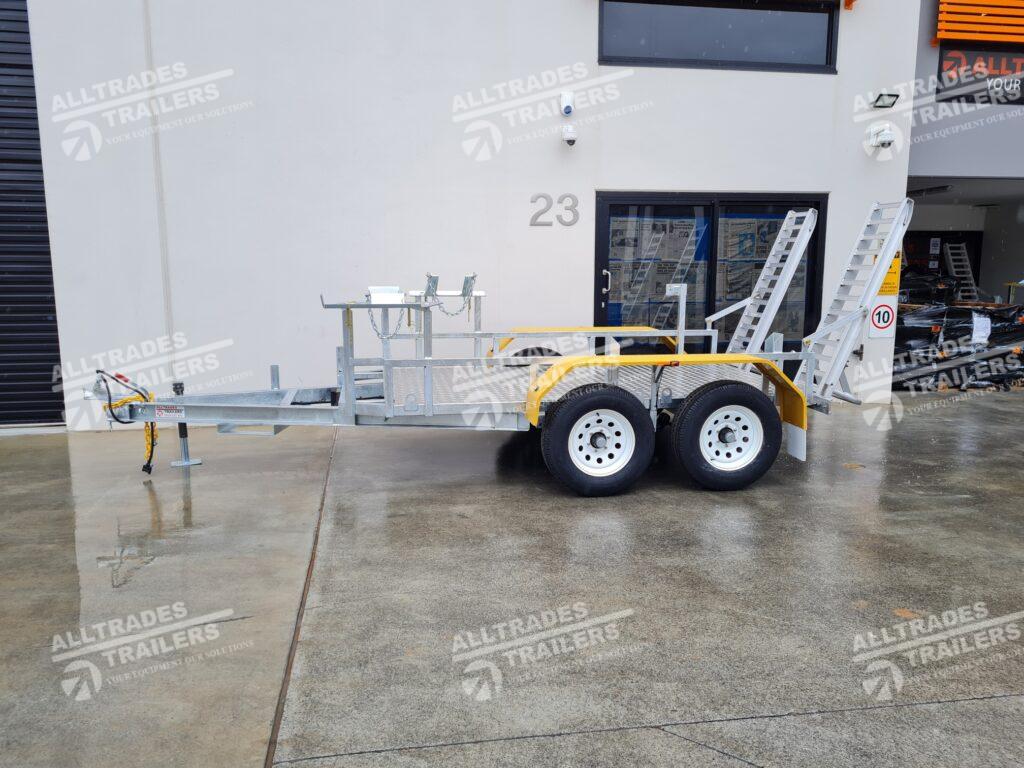 Finally, check out this exceptional ALL-TOW Hygo with Spare Wheel & Spare Wheel Mount. Made with care and expertise right here in Queensland.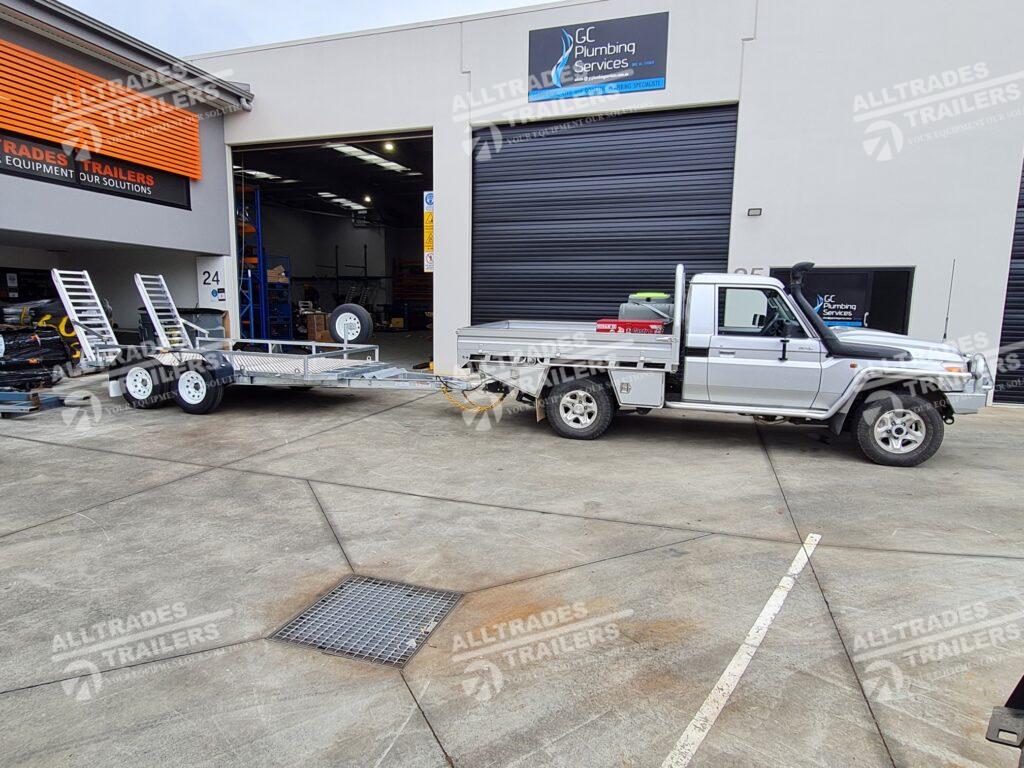 Family Owned Custom Trailers in Queensland
Alltrades Trailers is a family-owned company that has been designing and manufacturing trailers for seven years. With our state of the art facilities, we are able to provide both quality products as well competitive prices for a wide range of customers who depend on us.
If you are looking for some of our awesome reviews, check out this review from C Sacilotto via Facebook:
"Recently bought a 3.5 tonne plant trailer from Alltrades. Light weight and solid. Excellent craftsmanship. Strongly recommend their trailers. Carlo's Tree Service."
If you'd like to get a quote on one of our trailers, please use the Contact Form below, or visit our Contact page for more info. Our friendly team will get back to you as soon as we can.